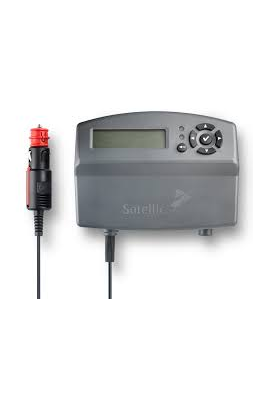 Who is concerned: It must be paid for goods vehicles with a weight of more than 3,5 tones.
Since 1st April 2016, the three regions of Flanders, Wallonia and Brussels have fixed a new taxation applied to a significant number of the major roads through Belgium. All heavy goods vehicles using the Belgian motorways and certain regional and municipal roads must have a specific vehicle box installed on board.
In Belgium, the collection of the tax is satellite-based. The specific OBU detects the position of the vehicle and the distance travelled. This data is used to determine the kilometers and calculate the amount to be paid.
This toll is levied in the VIA-PASS electronic system from Satellic.
There is no discount in the Belgian motorways.
The invoiced fee will depend on 4 factors::
the distance travelled in kilometers;
the EURO emission standard of the vehicle;
The weight of the vehicles;
The type of toll road.
In Wallonia region, a VAT has to be added to the toll. We handle the recovery of VAT paid.
CTI CIRIOTTO takes care of the registration with the toll operator and provides the post-payment for the Belgian motorways.

VAT RECOVERY SERVICE
REFUND VAT reclaim is now quick, easy and simple
Each country offering refund of VAT has its particular rules and national legislation. Furthermore, there might be language barriers or e-portals might complicate a smooth refund process.
Fuel represents the highest costs to a transportation company. In additional to fuel, we arrange VAT refunds for road tolls, ferry costs, accommodation expenses and maintenance costs for vehicles.
CTI CIRIOTTO checks if invoices qualify for refunding, undertakes to claim the VAT paid on fuels all across the European Union, as well as in Norway and Switzerland and applies for refunding of VAT to the tax department of the country concerned.
C.T.I. CIRIOTTO takes care of complete handling of the bureaucratic effort.
This way you can save precious time, avoid time-consuming inconvenience and save costs for administrative work.
REFUND is possible for the following countries: Belgium, Bulgaria, Denmark, Germany, Estonia, France, Great Britain, Finland, Greece, Ireland, Italy, Croatia, Latvia, Lithuania, Luxemburg, Netherlands, Norway, Austria, Poland, Portugal, Romania, Slovakia, Slovenia, Sweden, Spain, Switzerland, the Czech Republic, and Hungary.